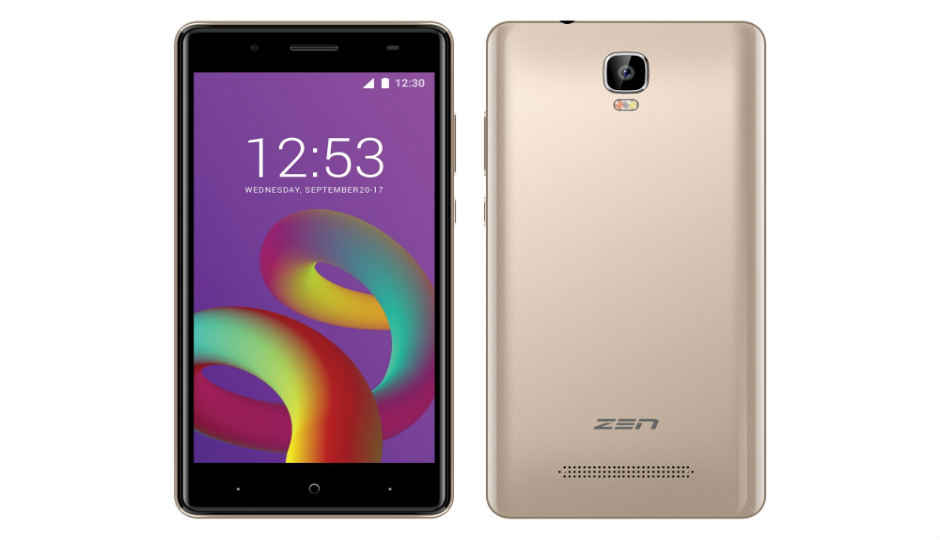 photo credit-INT
Home smartphone maker ZEN Mobiles launched a new affordable smartphone 'Admire Unity' at Rs 5,099 on Thursday. This device has a 5-inch FWVGA display. It has a 5 megapixel rear camera and a 2 megapixel front camera.
Jaysa Mobile's Chief Executive Dipesh Gupta said in a statement: "With the launch of 'Admire Unity', we want to reach the technological revolution by common customers and by breaking the barriers of language, talking to them in their favorite language, entertaining And lets connect. "
Customers will find many apps in this device, which includes Amazon Prime Videos, Vistosso, Go2pay, Chilex and Zen Store. With the support of several regional languages ​​this smartphone will be available from Friday.
--------------------------------------------------------------------------------------------------------------------------------------------
If You have any Questions or Query You can freely ask by put Your valuable comments in the COMMENT BOX BELOW
আপনার যদি কোনও প্রশ্ন থাকে তবে আপনি নিচে COMMENT BOX এ আপনার মূল্যবান মন্তব্যগুলি করতে পারেন ।
--------------------------------------------------------------------------------------------------------------------------------------------
Tweet to @TechxpertBangla
---------------------------------------------------------------------------------------------------------------------------------------------------------------------------- If You have any Questions or Query You can freely ask by put Your valuable comments in the COMMENT BOX BELOW আপনার যদি কোনও প্রশ্ন থাকে তবে আপনি নিচে COMMENT BOX এ আপনার মূল্যবান মন্তব্যগুলি করতে পারেন । #Don't forget to share this post with your friends on social media
Tweet
Follow @TechxpertBangla