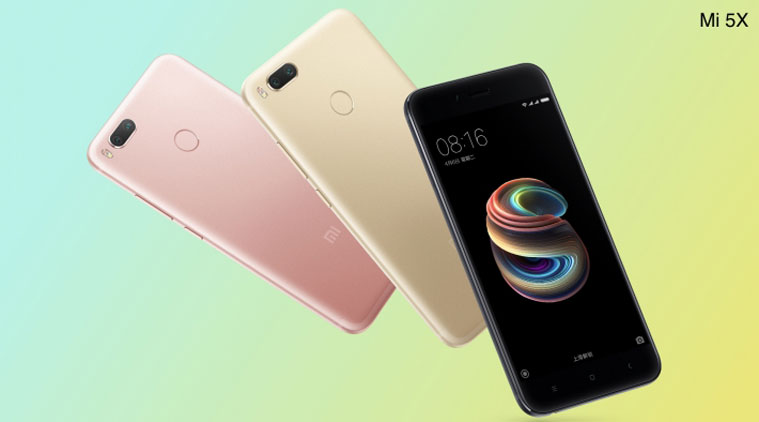 photo credit-INT
Xiaomi's new device Mi 5X has recently started receiving MIUI 9 updates. Mi 5X is the latest device that is getting the latest OS version. This update is only available to China's units only.
It is not known now that in other countries other than China, Mi 5X has started receiving this update or not. It is not possible that this update of MIUI is being done globally and this device is also not included in this update list.
Users of Mi 5X present in China should not wait for pop-up notifications in the coming days, if they have not received this update yet.
Xiaomi Mi 5X has a 5.50-inch touchscreen display that comes with 1080X1920 pixel resolution. The Xiaomi Mi 5X smartphone is equipped with the Okta-Core Qualcomm Snapdragon 625 processor, 4GB RAM and 64GB internal storage, and its storage can be increased to 128GB by micro SD card.
--------------------------------------------------------------------------------------------------------------------------------------------
If You have any Questions or Query You can freely ask by put Your valuable comments in the COMMENT BOX BELOW
আপনার যদি কোনও প্রশ্ন থাকে তবে আপনি নিচে COMMENT BOX এ আপনার মূল্যবান মন্তব্যগুলি করতে পারেন ।
--------------------------------------------------------------------------------------------------------------------------------------------
Tweet to @TechxpertBangla
---------------------------------------------------------------------------------------------------------------------------------------------------------------------------- If You have any Questions or Query You can freely ask by put Your valuable comments in the COMMENT BOX BELOW আপনার যদি কোনও প্রশ্ন থাকে তবে আপনি নিচে COMMENT BOX এ আপনার মূল্যবান মন্তব্যগুলি করতে পারেন । #Don't forget to share this post with your friends on social media
Tweet
Follow @TechxpertBangla