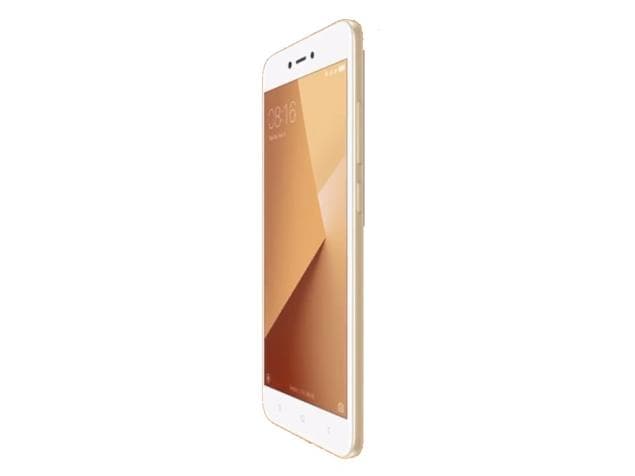 photo credit-INT
After launching almost the Belgian-Leo smartphone Mi Mix 2, the two new budget smartphones bring Redmi Y1 and Y1 lights. Redmi Y1 is a cellular phone, and the first budget smartphone of Yoshi 5.5 inches with a 7000 screen display.
Saomi Redmi Y1, launched in two variants. The price of this phone will start from 8,999 taka. Redmi Y1 Lite price of Rs. 6,999 Two phones will be available in the Amazon exclusive, which can be purchased from November 12 for the first time.
The Soumi Redmi Y1 Kwakom Snapdragon is associated with 435 SOC, which we first saw in Redmi 4. It can be found in these variants of 3GB RAM and 32GB storage and 4GB RAM and 64GB storage. The price of these variants will be 8,999 rupees and Tk 10,999 respectively. Without on-board storage, you can extend its storage to 128GB, for which SD card slot is provided on the phone.
The battery of this device is 3080mAh which is not bigger than other redmi phone batteries. The specialty of this phone is its 16MP front camera, of which the company claims it makes a very good cellphone. Its longer camera supports PDAF and HDR and it is 13MP camera.
Qualcomm Snapdragon 425 SOC has been introduced in the Saomi Redmi Y1 Lite smartphone, which was previously used in Soami Redmi 4A. The company claims that there is no good phone on the big screen in the budget of 7,000 rupees and the Redmi Y1 Lite has been brought to complete this error.
This phone has a 5.5-inch 720p display similar to the Redmi Y1. This phone has 2GB of RAM and 16GB storage. And this storage can be increased to 128GB with microSD card and the battery of this device is 3080mAh. This phone has a 13MP rear camera.
The plastic build has been given on two phones, and at the top it has been provided with metal finishing. Available in the Saomi Redmi Y1 and Y1 Lite Gray and Gold Colors. Powered by Soami Idea Cellular, so users will get more than 280 GB of 4G data. Saomi has said that all their products will be available in Reliance Digital Store, and can also be found at the MI home store in Saomi.
--------------------------------------------------------------------------------------------------------------------------------------------
If You have any Questions or Query You can freely ask by put Your valuable comments in the COMMENT BOX BELOW
আপনার যদি কোনও প্রশ্ন থাকে তবে আপনি নিচে COMMENT BOX এ আপনার মূল্যবান মন্তব্যগুলি করতে পারেন ।
--------------------------------------------------------------------------------------------------------------------------------------------
Tweet to @TechxpertBangla
---------------------------------------------------------------------------------------------------------------------------------------------------------------------------- If You have any Questions or Query You can freely ask by put Your valuable comments in the COMMENT BOX BELOW আপনার যদি কোনও প্রশ্ন থাকে তবে আপনি নিচে COMMENT BOX এ আপনার মূল্যবান মন্তব্যগুলি করতে পারেন । #Don't forget to share this post with your friends on social media
Tweet
Follow @TechxpertBangla