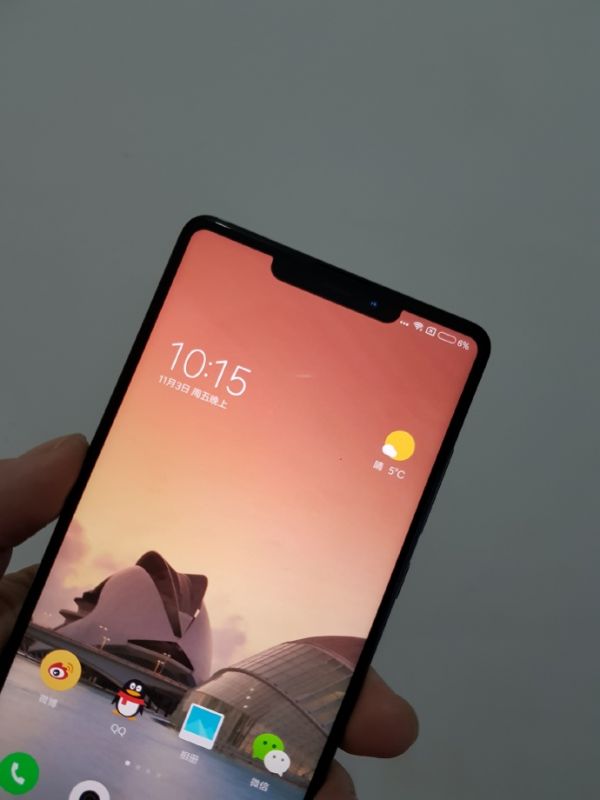 photo credit-INT
xiaomi can become the first smartphone manufacturer to copy Apple's iPhone X design. The second version of Mi Mix 2 is expected to be equipped with the Bezel-Lace design of Mi Mix 2s, which will also have front cameras and other sensors. Will you buy Samsung, Shawomie and Apple refurbished smartphones?
Images of Mi Mix 2s are seen on Weibo, China's microblogging platform. Which confirms that Chinese smartphone makers are planning to copy the design of iPhone X. During the launch of Mi Mix 2s in India, xiaomi's Jayamani had said that there are only three ways to deal with the top Beazal of the smartphone, one of which is to dilute the top and bottom as thin as possible, as the Samsung Galaxy Have done with S8 and Note 8.
With Mi Mix 2s, xiaomi will soon be able to get a phone that looks like an iPhone X in the market. xiaomi will move all other sensors as well as the front camera under Mi Mix 2. From the image it is not clear what will happen in the bottom of the device.
The design of xiaomi Mix Series devices has been designed by French designer Philip Stark, and it does not seem that they will copy the design language of the apple.
--------------------------------------------------------------------------------------------------------------------------------------------
If You have any Questions or Query You can freely ask by put Your valuable comments in the COMMENT BOX BELOW
আপনার যদি কোনও প্রশ্ন থাকে তবে আপনি নিচে COMMENT BOX এ আপনার মূল্যবান মন্তব্যগুলি করতে পারেন ।
--------------------------------------------------------------------------------------------------------------------------------------------
Tweet to @TechxpertBangla
---------------------------------------------------------------------------------------------------------------------------------------------------------------------------- If You have any Questions or Query You can freely ask by put Your valuable comments in the COMMENT BOX BELOW আপনার যদি কোনও প্রশ্ন থাকে তবে আপনি নিচে COMMENT BOX এ আপনার মূল্যবান মন্তব্যগুলি করতে পারেন । #Don't forget to share this post with your friends on social media
Tweet
Follow @TechxpertBangla