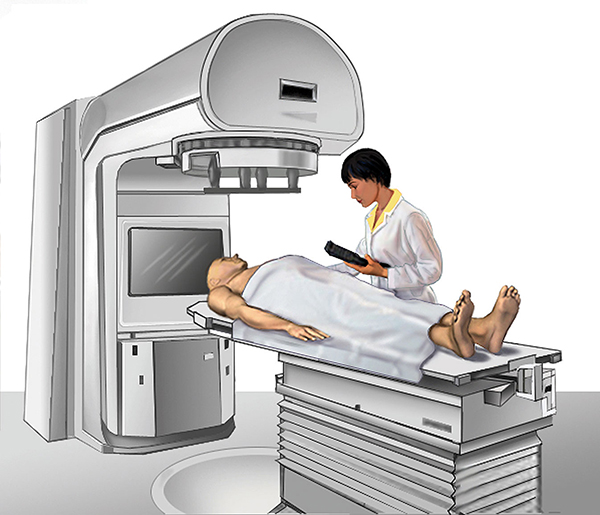 photo credit-INT
Under this, researchers at the Scripps Research Institute of the Florida campus have prepared a new antibody drug conjunct (ADC) that will help in cancer therapy. This drug will use Vertical Double Dakar technique which will help fight cancer.
Antibiotics and drugs will work together in this. The specialty of this ADC technology is that it will use the antibiotic to deliver the drug to the body, which will fight only cancer-producing cells and not harm a healthy tissue.
This new technique has been named by TSI professors Dual variable domain antibody-drug conjugates or DVD-ADC. Antibodies are the lager immune system proteins that recognize the unique owner markers of cancer cells, which are known as cancer antigens.
The same property of this antibiotic is used by Researchers in the drug used for the treatment of cancer, which will give them a way to attack direct cancer cells. That's why its name is double-decker.
It can be used to combat every 2-such cancers like breast cancer, multiple myeloma, and non-Hodgkin lymphoma.
----------------------------------------------------------------------------------------------------------------------------------------------------------
If You have any Questions or Query You can freely ask by put Your valuable comments in the COMMENT BOX BELOW
আপনার যদি কোনও প্রশ্ন থাকে তবে আপনি নিচে COMMENT BOX এ আপনার মূল্যবান মন্তব্যগুলি করতে পারেন ।
----------------------------------------------------------------------------------------------------------------------------------------------------------
Tweet to @TechxpertBangla
---------------------------------------------------------------------------------------------------------------------------------------------------------------------------- If You have any Questions or Query You can freely ask by put Your valuable comments in the COMMENT BOX BELOW আপনার যদি কোনও প্রশ্ন থাকে তবে আপনি নিচে COMMENT BOX এ আপনার মূল্যবান মন্তব্যগুলি করতে পারেন । #Don't forget to share this post with your friends on social media
Tweet
Follow @TechxpertBangla