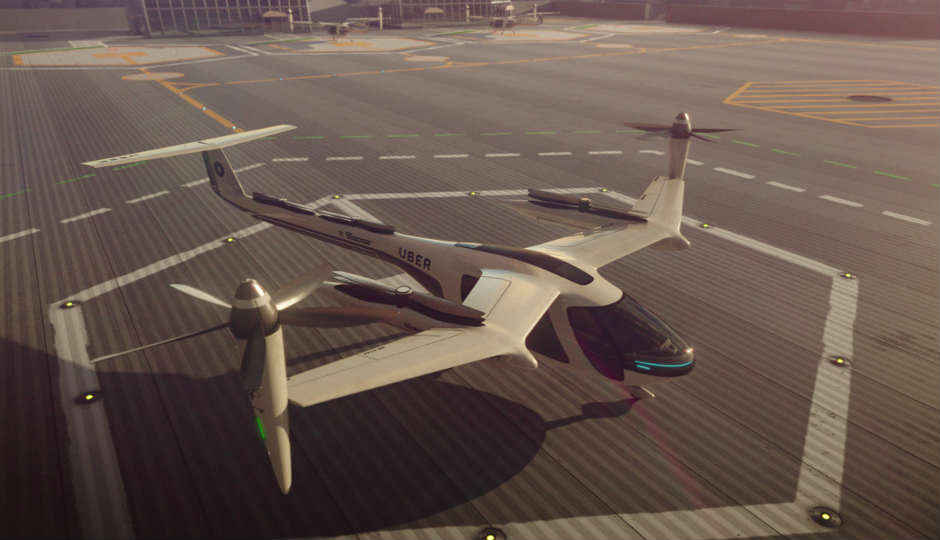 Add caption
Several announcements have been made about Uber's "Flying Car" project. During a web summit in Lisbon, Product Head of Uber Jeff Holden said, "Uber's Flying Car Project is underway, we are soon trying to bring Ariel taxi." In the coming time, the Uber's Taxi will run not only on the road but also in the sky.
Holden also said that Uber signed a Space Act agreement with NASA to create a new air traffic control system for managing this low flight, possibly autonomous aircraft.
Uber has released a video to show it, showing how Ariel Taxi service will work. This video was presented in a very interesting way. This video shows how a working woman wants to reach their children early.
Helping the woman to get home early from the office, Uber's Flying Taxi, which is used by the woman to reach her house in a very short time without facing any traffic and crowding. After watching this video of Uber's Flying Taxi, a lot of people will be waiting for this service. It is expected that Uber will try to bring it in the market as soon as possible and that people will love it very much.
--------------------------------------------------------------------------------------------------------------------------------------------
If You have any Questions or Query You can freely ask by put Your valuable comments in the COMMENT BOX BELOW
আপনার যদি কোনও প্রশ্ন থাকে তবে আপনি নিচে COMMENT BOX এ আপনার মূল্যবান মন্তব্যগুলি করতে পারেন ।
--------------------------------------------------------------------------------------------------------------------------------------------
Tweet to @TechxpertBangla
---------------------------------------------------------------------------------------------------------------------------------------------------------------------------- If You have any Questions or Query You can freely ask by put Your valuable comments in the COMMENT BOX BELOW আপনার যদি কোনও প্রশ্ন থাকে তবে আপনি নিচে COMMENT BOX এ আপনার মূল্যবান মন্তব্যগুলি করতে পারেন । #Don't forget to share this post with your friends on social media
Tweet
Follow @TechxpertBangla