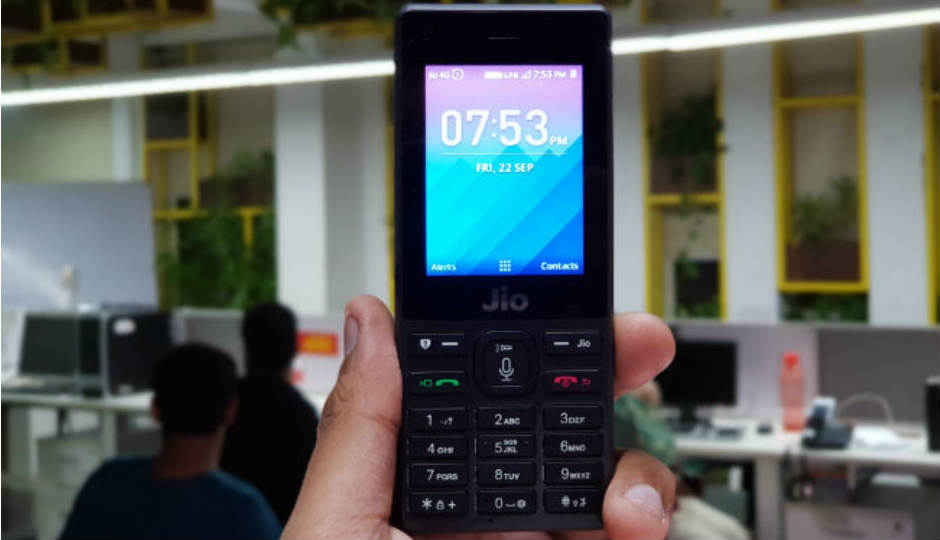 photo credit-INT
On Monday, the company said that the news of JIOPhone worth Rs 1,500 of Reliance Jio is not correct, the company said that they are committed to complete the digital system across the country. The company said that "JIo Phone is India's smartphone," which promises to digitize the country. JIo was initially planning to link 60 million Indians with Geophon. We will soon inform JIOffon about the upcoming booking ".
The media report said the company had stopped making the GO phone and they were making an Android phone.
The company announced the launch of jiophone on July 21 with 4G Bolt. The phone will need to deposit 1,500 taka for the phone, and after returning the phone, they will get the money back and this phone will be free for them.
The company has targeted more than 50 million phone users in their targets. With a 2.4 inch display, this phone comes with 2 megapixel rear camera and 2000 mAh battery. jioPhone also offers a nano SIM slot and a micro SD card.
According to company sources, Geo will keep more than 100 billion GB data per month.
According to CyberMedia Reuters, 6.18 million mobile phones were sold in the second quarter of 2017, out of which 54% were feature phones. That's seen a slight increase.
--------------------------------------------------------------------------------------------------------------------------------------------
If You have any Questions or Query You caan freely ask by put Your valuable comments in the COMMENT BOX BELOW
আপনার যদি কোনও প্রশ্ন থাকে তবে আপনি নিচে COMMENT BOX এ আপনার মূল্যবান মন্তব্যগুলি করতে পারেন ।
--------------------------------------------------------------------------------------------------------------------------------------------
Tweet to @TechxpertBangla
---------------------------------------------------------------------------------------------------------------------------------------------------------------------------- If You have any Questions or Query You can freely ask by put Your valuable comments in the COMMENT BOX BELOW আপনার যদি কোনও প্রশ্ন থাকে তবে আপনি নিচে COMMENT BOX এ আপনার মূল্যবান মন্তব্যগুলি করতে পারেন । #Don't forget to share this post with your friends on social media
Tweet
Follow @TechxpertBangla