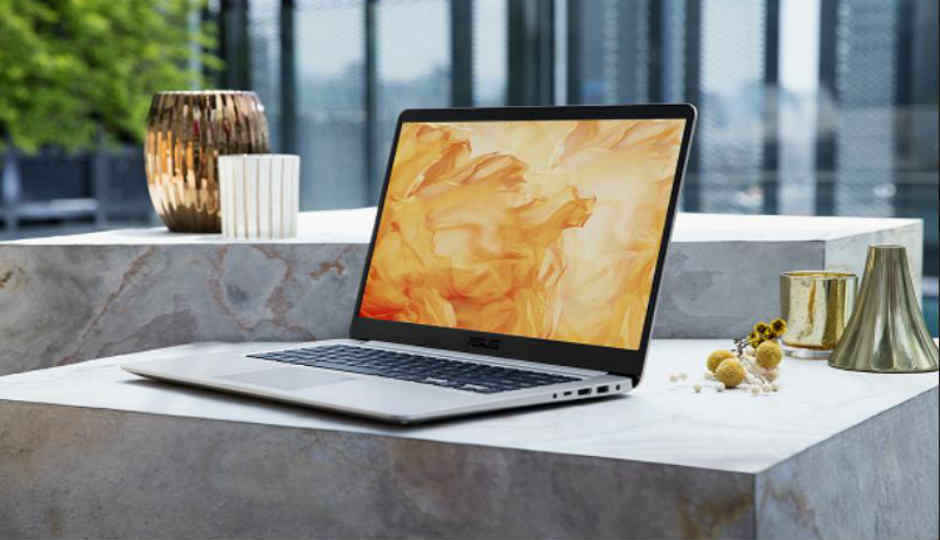 photo credit-INT
ASUS launched its latest flagship Mainstream notebook Vivobook S15 at the Beyond The Edge press event in Delhi and launched the Asus Zenbook UX430 with a price of Rs 74,990.
The ASUS VivoBook S15 laptop screen size is 15.6 inches and weighs 1.7 kg. The VivoBook S series is a thin and lightweight laptop. It has been given metallic isical gold Finnish. And it's a ninja display and it offers slim baseles body of 7.8mm. This stylish laptop includes 8th Generation Intel Core ™ i7 processor, 16GB DDR4 memory and NVIDIA® MX150 graphics.
It has dual storage drives, with its 1TB hard disk drive (HDD) music and media library, and the other 128GB's Solid State Drive (SSD) boot-up reduces the time of app landing.
The ASUS VivoBook S15 offers USB 3.0 ports and offers two 2.0 ports, one HDMI port and Bluetooth 4.2. Its fast charging technology can charge up to 60% in 49 minutes. The ASUS VivoBook S15 laptop will be available online and offline retail and partner from 1 October 2017 and its price will start from Rs 59,990.
ZenBook UX430 has also been launched at ASUS's 'Beyond The Edge' event. It weighs 1.25kg and it is full HD USB 10 laptop. The laptop's screen size is 14 inches and its 7.18mm NanoAge basel offers up to 80% screen-to-video ratio. ZenBook UX430 includes Intel 8th Generation Core i7 Processor, 16GB DDR4 (2133MHz) main memory and 512 GB of storage. This laptop offers up to 9 hours of battery life and adds graphics to NVIDIA® GeForce® MX150. Asus Zenbook UX430 is available to all online and offline retailers and partners. The price starts from Rs 74,990.
--------------------------------------------------------------------------------------------------------------------------------------------
If You have any Questions or Query You can freely ask by put Your valuable comments in the COMMENT BOX BELOW
আপনার যদি কোনও প্রশ্ন থাকে তবে আপনি নিচে COMMENT BOX এ আপনার মূল্যবান মন্তব্যগুলি করতে পারেন ।
--------------------------------------------------------------------------------------------------------------------------------------------
Tweet to @TechxpertBangla
---------------------------------------------------------------------------------------------------------------------------------------------------------------------------- If You have any Questions or Query You can freely ask by put Your valuable comments in the COMMENT BOX BELOW আপনার যদি কোনও প্রশ্ন থাকে তবে আপনি নিচে COMMENT BOX এ আপনার মূল্যবান মন্তব্যগুলি করতে পারেন । #Don't forget to share this post with your friends on social media
Tweet
Follow @TechxpertBangla