photo credit-INT
Samsung's flagship 2018 has been seen in the Galaxy S9 Gebatch. According to the list, this device comes with the company's Xinos 9810 octa-core processor. According to the Android Headlines report, the production of Heat Pipes has started for Samsung Galaxy S9 and Galaxy Note 9 which will be used for cooling.
According to the list of Greek chain, Galaxy S9 smartphone will be equipped with 4GB RAM and Android 8.0 Orio. According to some previous reports, a variant of this device can come with Snapdragon 845 SoC. According to a report, Samsung has brought the first full batch of the Snapdragon 845 chipset for Galaxy Note 9.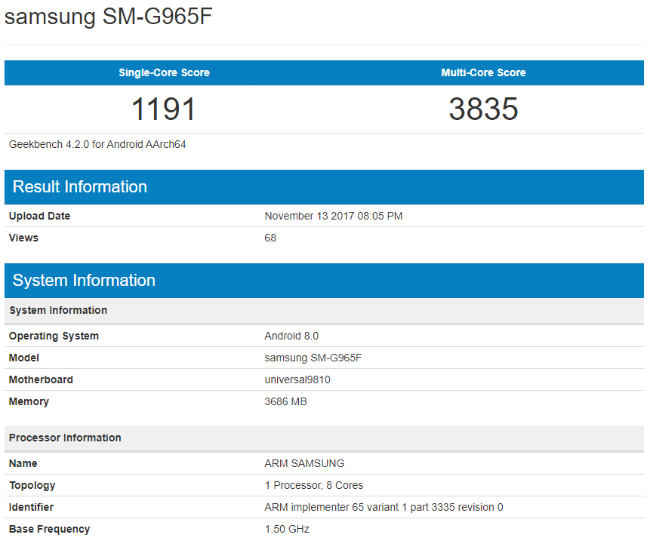 Samsung can launch Galaxy S9, a small model with Galaxy S9 and Galaxy S9 + next year. The Galaxy S9 Mini will have a 5-inch small display that will come with the Kurt Ages. According to previous reports, the Samsung Galaxy S9 does not have fingerprint sensors inside the display but this phone can come with facial recognition techniques like the iPhone X.
Samsung recently introduced Xinos 9810 SoC. This chipset is based on company's custom-core design Mongous and 3rd generation CPU course. It also includes upgraded GPU features, which can be Mali-G72.
---------------------------------------------------------------------------------------------------------------------------------------------------------------------------- If You have any Questions or Query You can freely ask by put Your valuable comments in the COMMENT BOX BELOW আপনার যদি কোনও প্রশ্ন থাকে তবে আপনি নিচে COMMENT BOX এ আপনার মূল্যবান মন্তব্যগুলি করতে পারেন । #Don't forget to share this post with your friends on social media
Tweet
Follow @TechxpertBangla