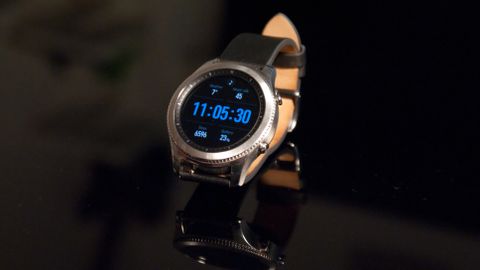 photo credit-INT
Samsung has released the Tizen 3.0 update for the Gear S3, which was launched last year. The Verbal Tizen 3.0 software was first shown last month with the launch of Gear Sport, the new version has now begun as a value pack update for Gear S3 Frontier and Gear S3 Classic, and this new feature for SmartWatch And improve performance. Apart from this, the Gear VR or PowerPoint support for wrist handling.
Along with Tizen 3.0, Samsung has also updated the Health (Health) app with the support of continuous heart rate monitoring and multi-workouts widgets.
This update also helps users to see the Acceptable Program, as well as the user, has the option of controlling display content from Gear S3.
Gear S3 can also create new contacts and you can also add events to Calendar with new updates. Samsung is updating SoS functionality, to incorporate altitude and get accurate information about user location when it is in trouble.
Samsung Smartwatch is also making changes to the new UI with customized widgets to fit the circular display, whereas a band around the perimeter now shows the widget special information. Gear S3 users can rotate bezel with fast or slow speed to see the information displayed by these widgets.
---------------------------------------------------------------------------------------------------------------------------------------------------------------------------- If You have any Questions or Query You can freely ask by put Your valuable comments in the COMMENT BOX BELOW আপনার যদি কোনও প্রশ্ন থাকে তবে আপনি নিচে COMMENT BOX এ আপনার মূল্যবান মন্তব্যগুলি করতে পারেন । #Don't forget to share this post with your friends on social media
Tweet
Follow @TechxpertBangla