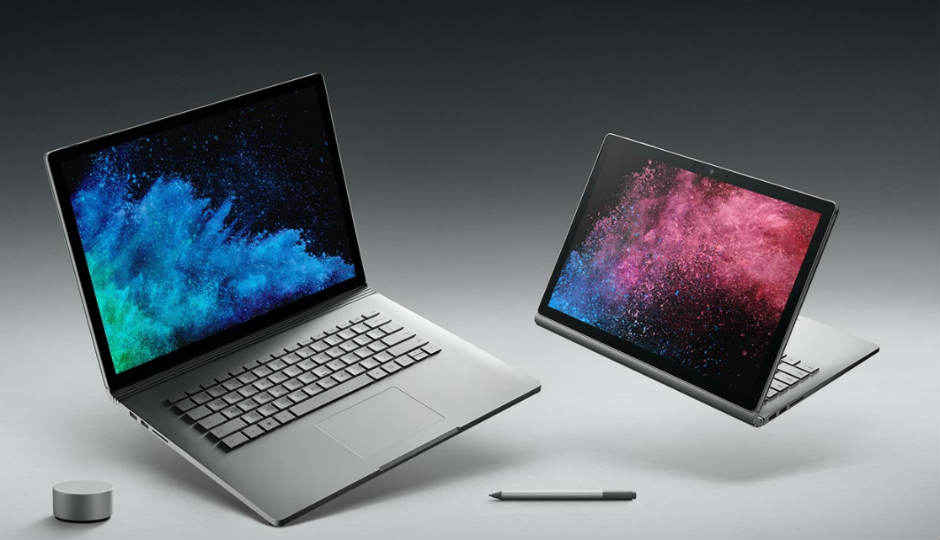 photo credit-INT
Microsoft launches Surface Book, the new device on their Surface Book device. This device can be found in two variants
. In a variant 13.5 inches and another variant will have a 15-inch display. Both are combined with the company's pixel technology and its display keyboard can be separated. The price of Microsoft Surface Book 2 starts at $ 1,499 (about Rs 97,500).
The Surface Book 2 device comes with 8th Generation Intel Core i7 Processor and 16GB RAM. Users can use it to increase Nvidia GeForce GTX 1060 graphics and 1TB storage.
It seems Microsoft has more focus on battery life and the company claims that the new Surface Book offers 17 hours of battery life. The company also said that it has 70% more battery than the 13-inch MacBook Pro and 13.5 inch variant offers more resolution than MacBook Pro.
Microsoft's first generation of Surface Book was not launched in India, and so it is now looking at that Surface Book 2 will not launch in India. But the company Surface Pro 4 was launched in India. Recently Microsoft has updated Surface Pro 4, but there is still no news about whether this update can be found on this country's device.
--------------------------------------------------------------------------------------------------------------------------------------------
If You have any Questions or Query You can freely ask by put Your valuable comments in the COMMENT BOX BELOW
আপনার যদি কোনও প্রশ্ন থাকে তবে আপনি নিচে COMMENT BOX এ আপনার মূল্যবান মন্তব্যগুলি করতে পারেন ।
--------------------------------------------------------------------------------------------------------------------------------------------
Tweet to @TechxpertBangla
---------------------------------------------------------------------------------------------------------------------------------------------------------------------------- If You have any Questions or Query You can freely ask by put Your valuable comments in the COMMENT BOX BELOW আপনার যদি কোনও প্রশ্ন থাকে তবে আপনি নিচে COMMENT BOX এ আপনার মূল্যবান মন্তব্যগুলি করতে পারেন । #Don't forget to share this post with your friends on social media
Tweet
Follow @TechxpertBangla