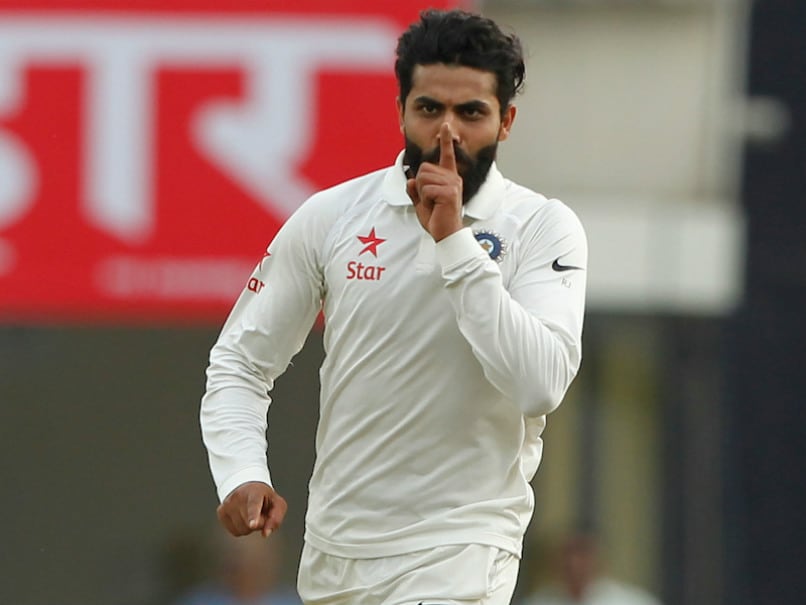 Indian bowler Ravindra Jadeja
Nagpur. India's spin bowler Ravindra Jadeja said on Friday that the structure of the Indian team depends on the strengths and weaknesses of the opposition team. Jadeja got 3 wickets for 56 runs on the first day of the second Test against Sri Lanka at the Vidarbha Cricket Association (VCA) Stadium here. His spin bowler Ravichandran Ashwin took 7 for 64 runs.Asked whether this would be the structure of the Indian team against South Africa too. Jadeja jokingly said, "Do you need to ask this question? If I was a captain, I would not give the ball to anyone else. I kept bowling from one end."
Jadeja, however, said, "It all depends on the balance of the team. On foreign tours, we assess that in the opposition team there are more left-handed players or right-handed players and accordingly they have teamed up She goes."
Ravindra Jadeja admitted that the issue of selection is not under his control. Jadeja said, "I can keep the same controlling things under control, I will try to do good, there is no point in talking about what is not in my control when I play in South Africa. Will get the chance, I will try to do good. "
Jadeja further said, "When I got an opportunity to play for the last time, Ashwin had played the first Test and I second, so I said that the team depends on the power and weaknesses of the opponent."
On his bowling in the second Test, Jadeja said, "I am very happy with the way I bowled today. I did not get any help from the pitch and I was putting the ball in places."
----------------------------------------------------------------------------------------------------------------------------------------------------------------------
---------------------------------------------------------------------------------------------------------------------------------------------------------------------------- If You have any Questions or Query You can freely ask by put Your valuable comments in the COMMENT BOX BELOW আপনার যদি কোনও প্রশ্ন থাকে তবে আপনি নিচে COMMENT BOX এ আপনার মূল্যবান মন্তব্যগুলি করতে পারেন । #Don't forget to share this post with your friends on social media
Tweet
Follow @TechxpertBangla