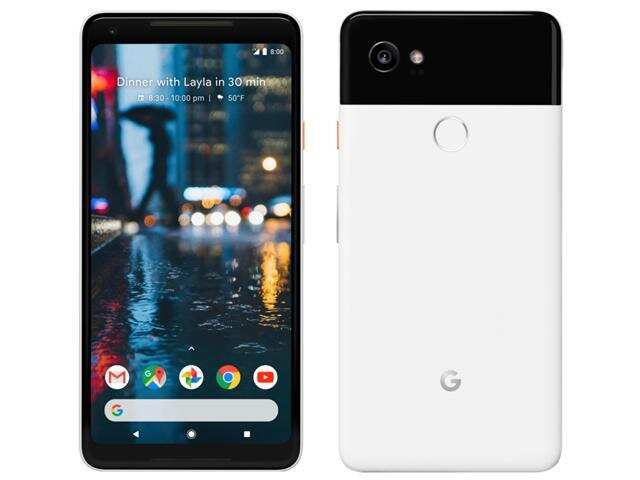 photo credit-INT
Apple lost its Apple X to bring India to India where it will launch their iPhone X on November 3. Because Google has launched their flagship smartphone Pixel 2 yesterday in India. The price of 64 GB variant of this phone is starting at Tk 61,000. And this device has 4GB Ram and 64 GB 1.28 GB storage variant with internal storage and this variant of 128 GB is worth 70,000.
Hybrid coating with Aluminum UniBD Design and a device IP 67 in pixel 2 is given in pixel, which makes it a Dust and Water Resistance.
This smartphone is available to buy in all the Leading online stores and its own stores. With this phone, 2 year warranty has been given.
This smartphone has a Qualcomm Snapdragon 835 chipset and has a frequency of 2,700mAh. This phone has a 12-megapixel camera and the aperture f / 1.8 A phone's Selfi camera is 8 megapixels, which is aperture f / 2.4.
A new feature 'Active Ez' has been provided with preloaded Google Assistance in the Pixel 2 phone.
This phone is available in three color variants. -Just Black ',' Clearly White 'and' Kinda Blue '.
--------------------------------------------------------------------------------------------------------------------------------------------
If You have any Questions or Query You caan freely ask by put Your valuable comments in the COMMENT BOX BELOW
আপনার যদি কোনও প্রশ্ন থাকে তবে আপনি নিচে COMMENT BOX এ আপনার মূল্যবান মন্তব্যগুলি করতে পারেন ।
--------------------------------------------------------------------------------------------------------------------------------------------
Tweet to @TechxpertBangla
---------------------------------------------------------------------------------------------------------------------------------------------------------------------------- If You have any Questions or Query You can freely ask by put Your valuable comments in the COMMENT BOX BELOW আপনার যদি কোনও প্রশ্ন থাকে তবে আপনি নিচে COMMENT BOX এ আপনার মূল্যবান মন্তব্যগুলি করতে পারেন । #Don't forget to share this post with your friends on social media
Tweet
Follow @TechxpertBangla