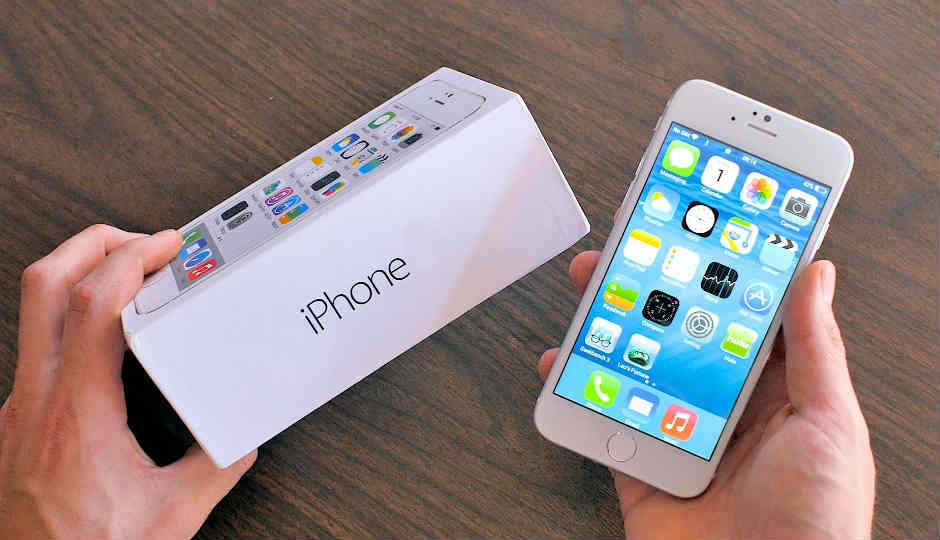 photo credit-INT
Tweet to @TechxpertBangla
If you are thinking of buying a good iPhone for a few days, you have a good opportunity today. In fact, online retailing website Flipkart is offering discounts on the Apple iPhone 6s Gold 32GB variant.
Tweet to @TechxpertBangla
According to Flipkart data, Apple iPhone 6s will be priced at Rs. 40,000 but after the discount it is only Rs. You can be at 31,999. With this exchange exchange offers on this phone. This phone with Rs. Available at 3,556 Monthly EMI.
Take a look at the features of Apple Iphone 6S. This phone has a 4.7-inch Retina HD display. It comes with 2GB RAM and 32GB internal storage. Let's say you can not extend the iPhone's storage. Besides, this phone has a 12 megapixel rear camera and 5 megapixel front facing camera.
--------------------------------------------------------------------------------------------------------------------------------------------
If You have any Questions or Query You caan freely ask by put Your valuable comments in the COMMENT BOX BELOW
আপনার যদি কোনও প্রশ্ন থাকে তবে আপনি নিচে COMMENT BOX এ আপনার মূল্যবান মন্তব্যগুলি করতে পারেন ।
--------------------------------------------------------------------------------------------------------------------------------------------
---------------------------------------------------------------------------------------------------------------------------------------------------------------------------- If You have any Questions or Query You can freely ask by put Your valuable comments in the COMMENT BOX BELOW আপনার যদি কোনও প্রশ্ন থাকে তবে আপনি নিচে COMMENT BOX এ আপনার মূল্যবান মন্তব্যগুলি করতে পারেন । #Don't forget to share this post with your friends on social media
Tweet
Follow @TechxpertBangla