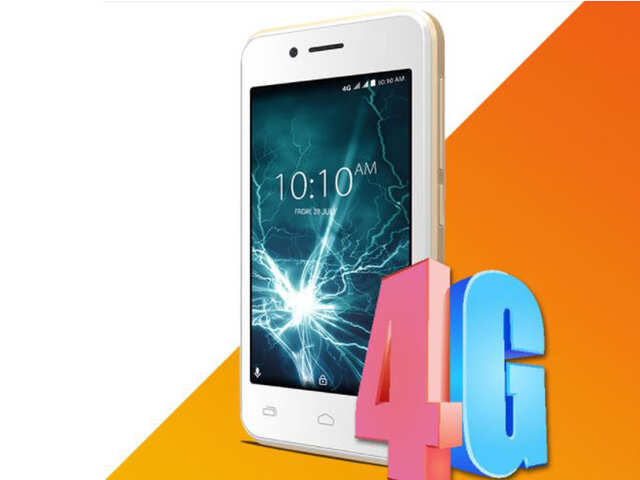 photo credit-INT
Both devices include full touch 4-inch screen, 1GB RAM, dual sim slots, and dual cameras. The company said in a statement that these new smartphones have been introduced at the cost of the feature phone. This launch is part of Airtel's 'My First Smartphone' initiative, which aims to enable every Indian to buy a 4G smartphone and come into the digital world.
The company said that the 4G smartphone certified by Google is based on the new Android 7.0 NuGOS OS. There are all apps available in the Google Play Store including YouTube, Facebook, and Whatsapp. In addition, both smartphones have also been included in the My Airtel app, Airtel TV, and Wink Music.
It was informed in the statement that both the 4G smartphones will have a monthly pack of Airtel's Rs 169, which offers abundant data and calling benefits. Under the partnership of Airtel-Carbon, all the smartphones will also be available on Amazon India. A40 is available from Indian Amazon on Thursday, A1 Indian and A41 Power will be available from next week.
Bharti Airtel's Director of Consumer Business and Chief Marketing Officer Raj Pudipedi said, "Our first offer under the 'My First Smartphone' initiative has been a huge demand, which reflects the expansion of this innovative offer. We are also happy to be working as a partner and want to work closely with them. We believe that these partnerships will make India a smartphone country. Our contribution will help us in the grandeur. "
Pradip Jain, Managing Director of Carbon Mobiles, said, "We are pleased to partner with Airtel. With the excellent response to our offer with Airtel, it helped us add 70 percent new customers to our existing customer list."
For 'A1 Indian' 4G smartphone, the customer has to make down payment of Rs. 3299 and the amount of down payment for A41 Power 4G smartphone are Rs. 3349. After this, the customer has to have 36 consecutive monthly recharges of Rs 169 per Airtel. The customer will get Rs 500 again after 18 months and the other 1000 will be given back 36 months, thus there will be a cash profit of Rs 1500.
If the customer does not want to take a plan of Rs 169, then he can recharge any price and validity as per his requirement. However, for claiming cash gains, there should be a recharge of Rs 3000 for the first 18 months (for the first refund installment of Rs 500) and in the next 18 months, it will be recharged to 3000 rupees (second refund of 1000 rupees For the claim of installment).
It was informed in the statement that the smartphone will be owned entirely by the customer and there is no need to return the phone to Airtel / Carbon to claim cash gains.
----------------------------------------------------------------------------------------------------------------------------------------------------------
If You have any Questions or Query You can freely ask by put Your valuable comments in the COMMENT BOX BELOW
আপনার যদি কোনও প্রশ্ন থাকে তবে আপনি নিচে COMMENT BOX এ আপনার মূল্যবান মন্তব্যগুলি করতে পারেন ।
----------------------------------------------------------------------------------------------------------------------------------------------------------
Tweet to @TechxpertBangla
---------------------------------------------------------------------------------------------------------------------------------------------------------------------------- If You have any Questions or Query You can freely ask by put Your valuable comments in the COMMENT BOX BELOW আপনার যদি কোনও প্রশ্ন থাকে তবে আপনি নিচে COMMENT BOX এ আপনার মূল্যবান মন্তব্যগুলি করতে পারেন । #Don't forget to share this post with your friends on social media
Tweet
Follow @TechxpertBangla